The oxidation of oolong tea is between black tea and green tea, so the water temperature and time are different for brewing various teas, and there is no universal brewing method. Please refer to the following brewing methods by changing the brewing time and water temperature to find the best taste.
Preparation
Please prepare 6g oolong tea, water kettle, more than two 150ml teapots or teacups.
Water
Both spring water and tap water are available. Do not use pure water or distilled water since it will make a plain tea taste.
Boil the water and place it aside to cool down to proper temperature. The optimum temperature for brewing tea is 90℃~100℃(194℉~212℉).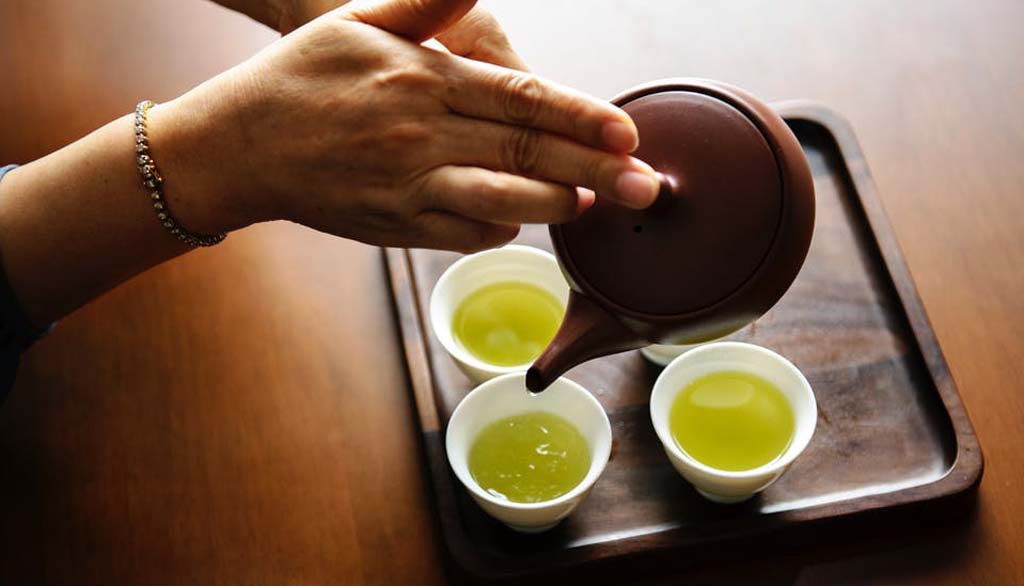 Brewing
Brewing Oolong Tea
Put 6g oolong tea into a 150ml teapot and then serve hot water.
1-4 minutes of brewing time are needed for different oolong teas. We recommend adjusting the best taste for you from the second minute of brewing.
Stop brewing
Serve the brewed tea into another cup or teapot to enjoy the oolong tea.
Brewing again
Oolong tea can be brewed for 3-5 times. Based on the last brewing time, each of the next brewing shall be increased by 30-60s.
The water temperature and brewing time of oolong tea with different oxidation degrees are different. The optimal water temperature for low-oxidized oolong tea is 90°C~95°C, and for high-oxidized oolong tea is 95°C~100°C. You may try to find the best taste by changing water temperature, which is also the fun of brewing oolong tea.